World Dinosaur Weekend with Nigel Marven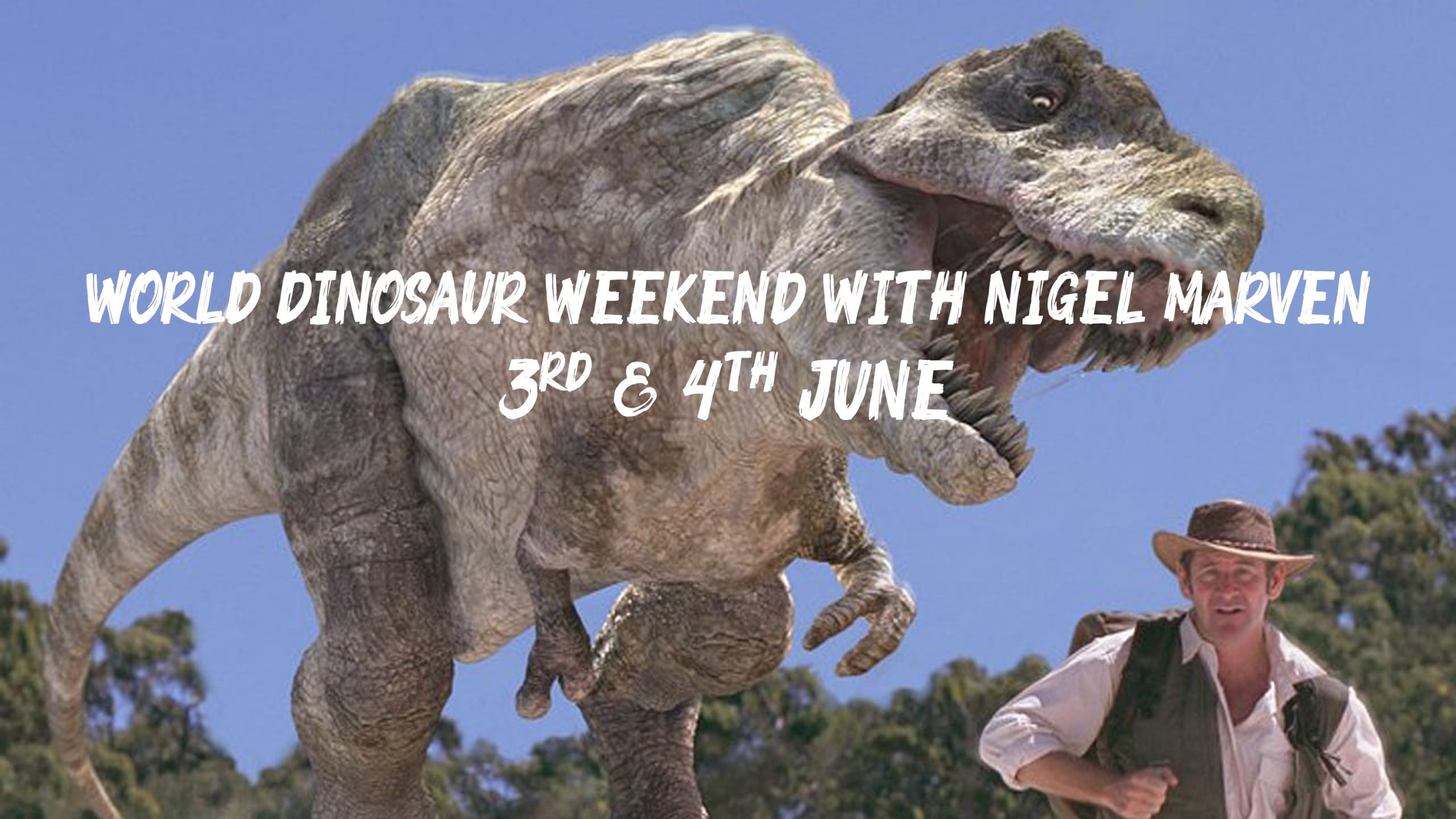 Come along on World Dinosaur Weekend (3rd & 4th June) for an amazing meet and greet opportunity with the legend that is Nigel Marven!
Although popular due to his fantastic nature documentaries including 'Ten Deadliest Snakes', Discovery Channel's Shark Week and Nigels Wild Wild World he is perhaps best known for being the time travelling host in the Walking With Dinosaurs Specials and Prehistoric Park!
Nigel will be attending both days giving Q&A sessions for both young and old. He'll be talking about his amazing career, work in conservation and of course whether he did actually time travel!
Along with Nigel we'll be holding lots of Dinosaur related activities including the opportunity to get up close and personal with some of our animatronics as well as real Dinosaur fossils!